Arts education programs can help teens inside a juvenile detention center discover talents, pursue creative expression and even develop a new outlook on life. But once released, these young men and women can easily lose touch with what they've learned and the teaching artists they've met. With support from the CCT, we designed a digital resource to bridge that gap.
Project Outputs
Tools
We named, branded, designed and produced a digital platform with a youth-focused voice. While at the detention center, teens may access computers but not the internet, so we created a hard-coded website that lived on individual USB drives.
Thanks to our arts education partners, each drive has in-depth information on seven types of art. Not only that, it also features connections to housing and mental health services, how to expunge a record, how to re-enroll in school and other practical information. That way kids can make sure their basic needs are met while also fostering a deeper connection with the arts.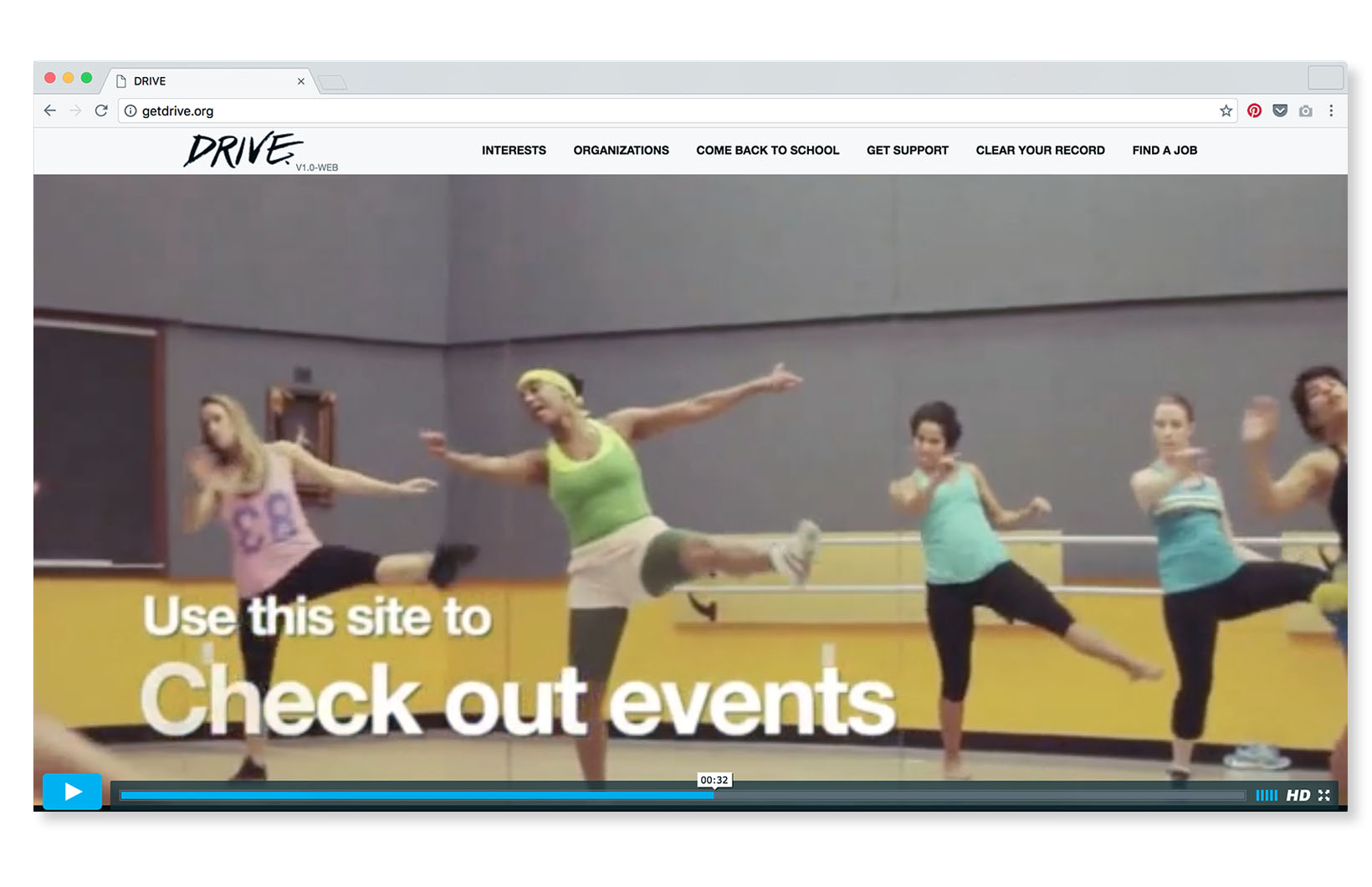 This made me think, 'key to my success.' If you don't have a key to start the car, you can't go, just like if you don't have this key, you can't start a positive life."
Client & Community Outcomes
Behaviors
By creating an object of value, intended to stand out from the pile of papers handed to youth upon release, our goal is for Drive to be kept, used and accessed. Ultimately the intent is for youth to continue engaging with the arts, sustaining the strategy of the Arts Infusion Initiative, which is to foster positive youth development for at-risk teens.