A Great Team
We like to think of ourselves as pissed-off optimists: aware of the injustice in the world, yet hopeful and determined that an equitable future is within reach.
Sara Cantor
Co-Founder and Executive Director
Pronouns: she/her/hers
Sara Cantor is a creative leader and human-centered designer focused on equity, inclusion and social innovation. After seven years using human-centered design to create new markets for corporate clients, she co-founded Greater Good Studio in 2011 to apply the process and principles of design to the more pressing challenges of the social sector. Her team has helped nonprofits, foundations, and government agencies to build internal capacity for social innovation, create and prototype new programs and services, and sustain and scale their impact. Sara speaks regularly on designing for social impact and has facilitated social innovation workshops around the world with a wide range of learners, from nonprofit executives to high school students. Sara holds a master's in design planning from the Institute of Design at IIT and a bachelor's in mechanical engineering from Northwestern University. She currently serves as President of the board of the Jewish Council on Urban Affairs.
Pissed-off about: The prison-industrial complex
Optimistic about: Unconditional cash transfers
Inspired by: Abortion Access Front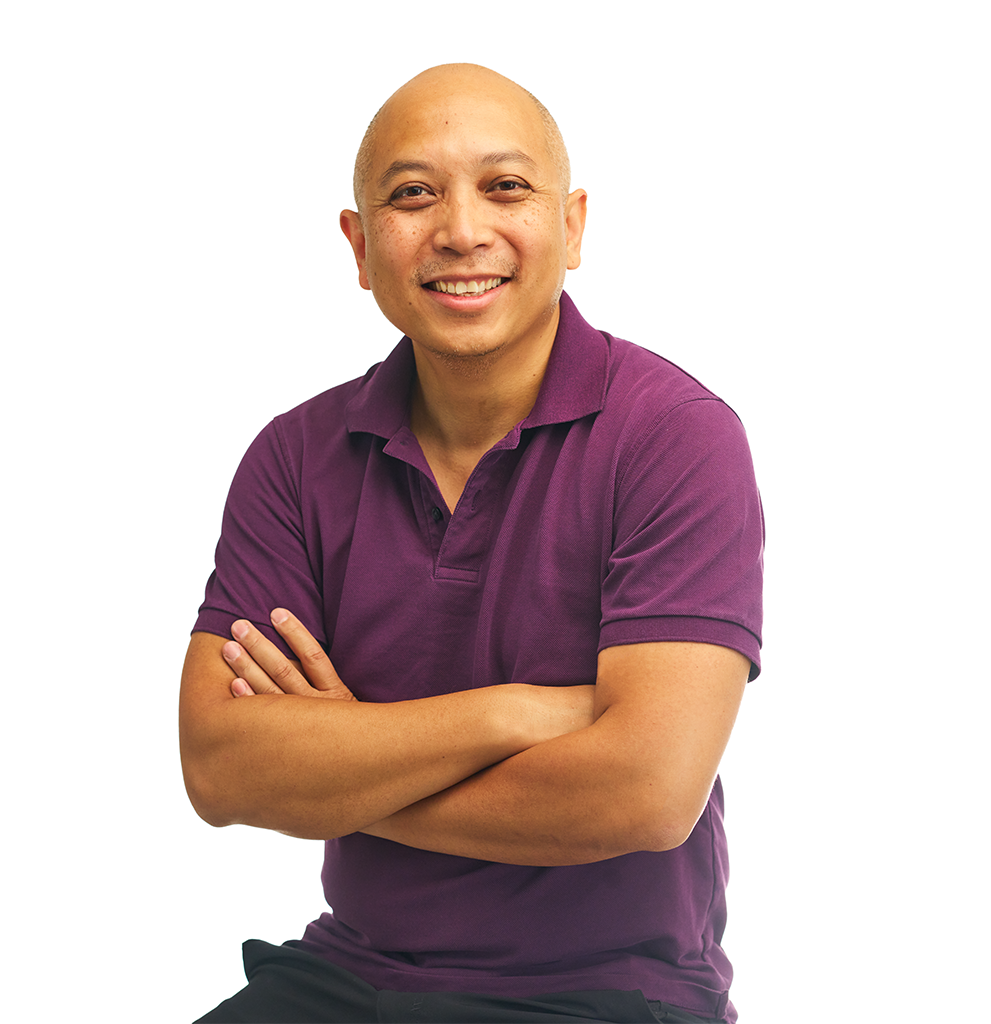 George Aye
Co-Founder and Director of Innovation
Pronouns: he/him/his
George co-founded Greater Good Studio with the belief that design can lead to positive behavior change. Previously, he spent seven years at global innovation firm IDEO before being hired as the first human-centered designer at the Chicago Transit Authority. Since founding Greater Good, he has worked across multiple social issues including autism, criminal justice, education, public health and health care. He has facilitated discussions with small executive leadership teams and workshops with 150+ participants to help uncover hidden opportunities for innovation. George is an adjunct full professor at the School of the Art Institute of Chicago.
Pissed-off about: The rise of anti-scientific agendas in politics
Optimistic about: The fact that every major societal change used to be thought of as impossible
Inspired by: "Success consists of going from failure to failure without loss of optimism." – Winston Churchill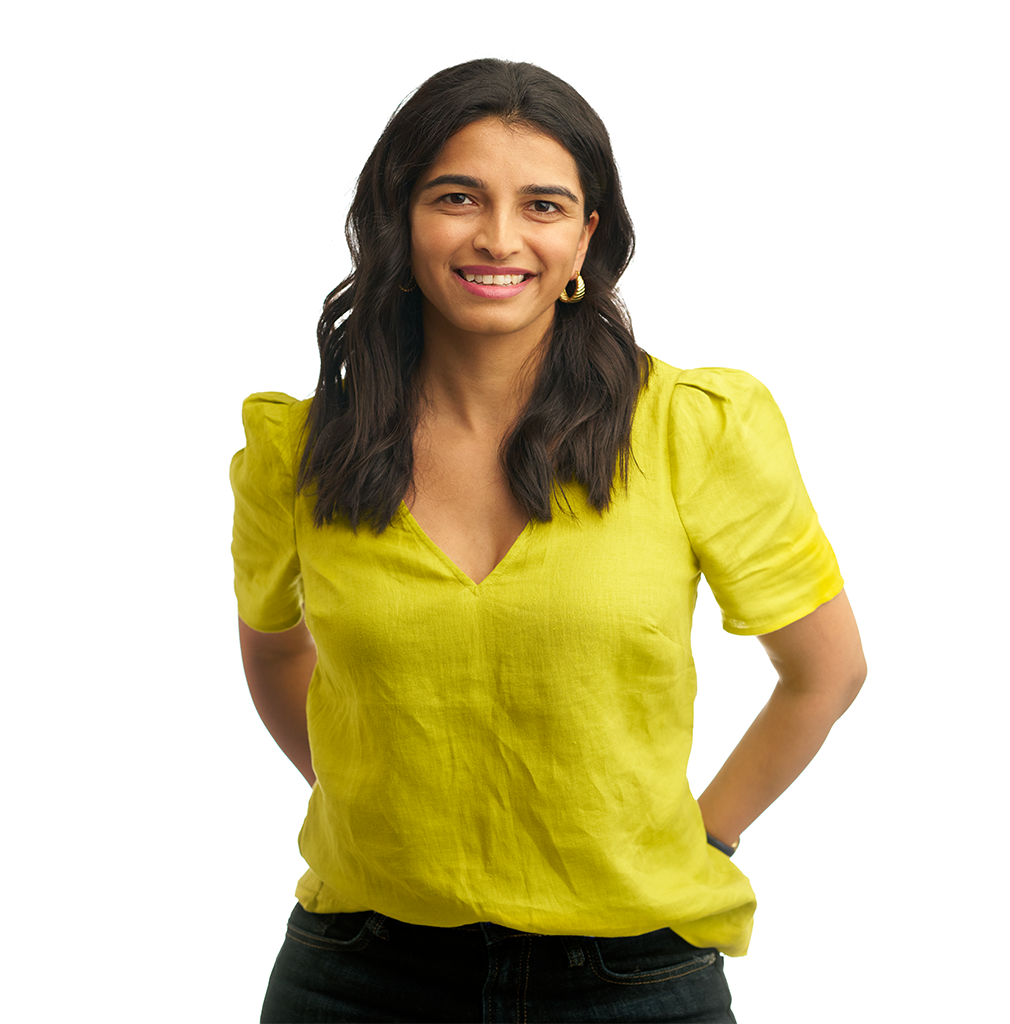 Kareeshma Ali
Director, Design Strategy
Pronouns: she/her/hers
Kareeshma is enraptured by the mind-body-environment connection. She joined Greater Good Studio in 2016 with great excitement about bridging her experience in the built environment with the practice of human-centered design, and using design research to create positive, social and environmental impact. Kareeshma holds a Masters in Architecture and Urban & Regional Planning, and a Post-Professional Certificate in Social and Environmental Design from Archeworks. When not in the studio, you can find Kareeshma in motion through dance and yoga.
Pissed-off about: Skepticism over climate change
Optimistic about: The inherent "goodness" of people
Inspired by: On Being with Krista Tippett
Ximena Narvaja
Director, Operations
Pronouns: they/them/theirs
Ximena joined Greater Good Studio as the Director of Operations in 2022, led by their passion for all things administration, operations, and management. They believe that while systems will not save us, there are ways to minimize harm and impact, and they are committed to creating and supporting environments where this is the case. They are driven by the belief that equity is a practice that must be embodied in everything we do and one that cannot be done in isolation. Ximena has a background in nonprofit leadership as the first Operations Director for Yoga Behind Bars in Seattle, WA, and most recently as the first Operations Manager at the Washington State Budget & Policy Center. Ximena holds a B.A. with a focus on alternative education and sociology from The Evergreen College.
Pissed-off about: Systemic inequity and racist policies
Optimistic about: Transformative justice, police abolition, and interpersonal connection
Inspired by: Grassroots and community organizers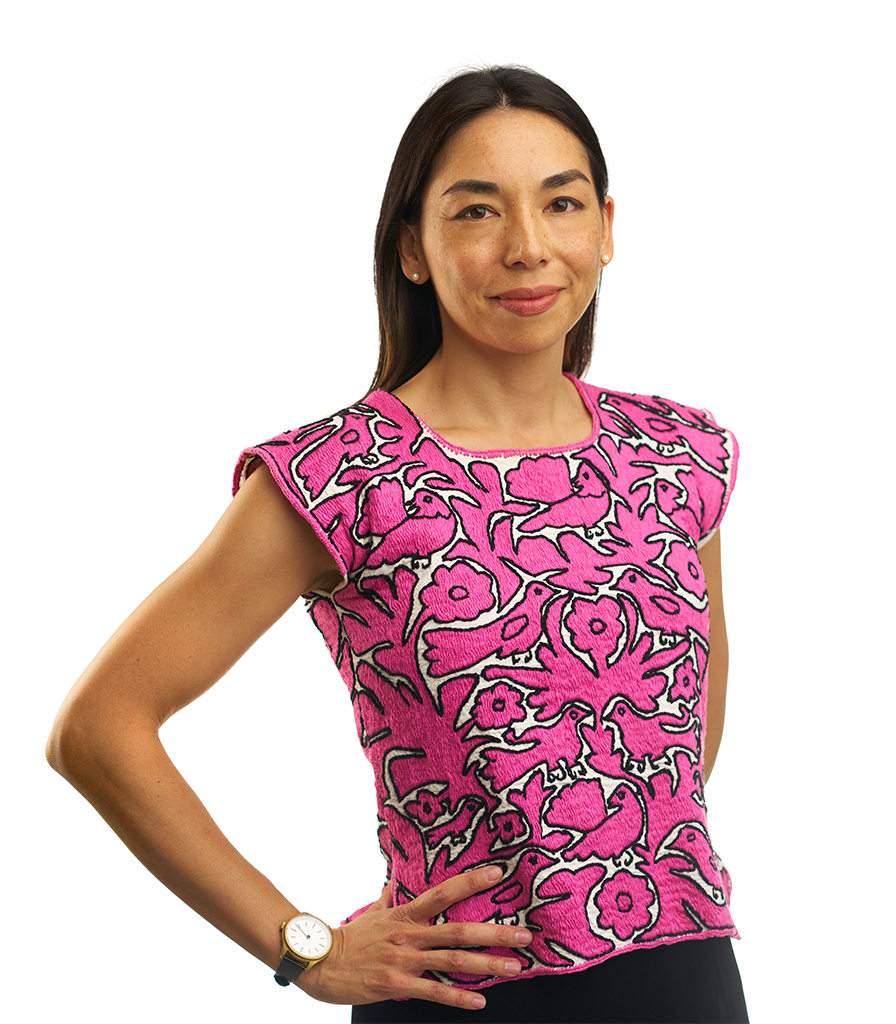 Christina Cosío
Strategy and Operations Specialist
Pronouns: she/her/hers
Christina provides operational and team support at Greater Good Studio. Previously, as managing director of special exhibitions at the School of the Art Institute of Chicago, she coordinated projects within a teaching gallery and gained appreciation for communication and design as tools for social change. Christina holds a master's in business administration from University of Illinois at Urbana-Champaign, a master's in history and museum studies from the University of Missouri-St. Louis, and a bachelor's in sculpture from Washington University in St. Louis.
Pissed-off about: Inhumane deportation programs
Optimistic about: The power of journalism
Inspired by: Agnes Martin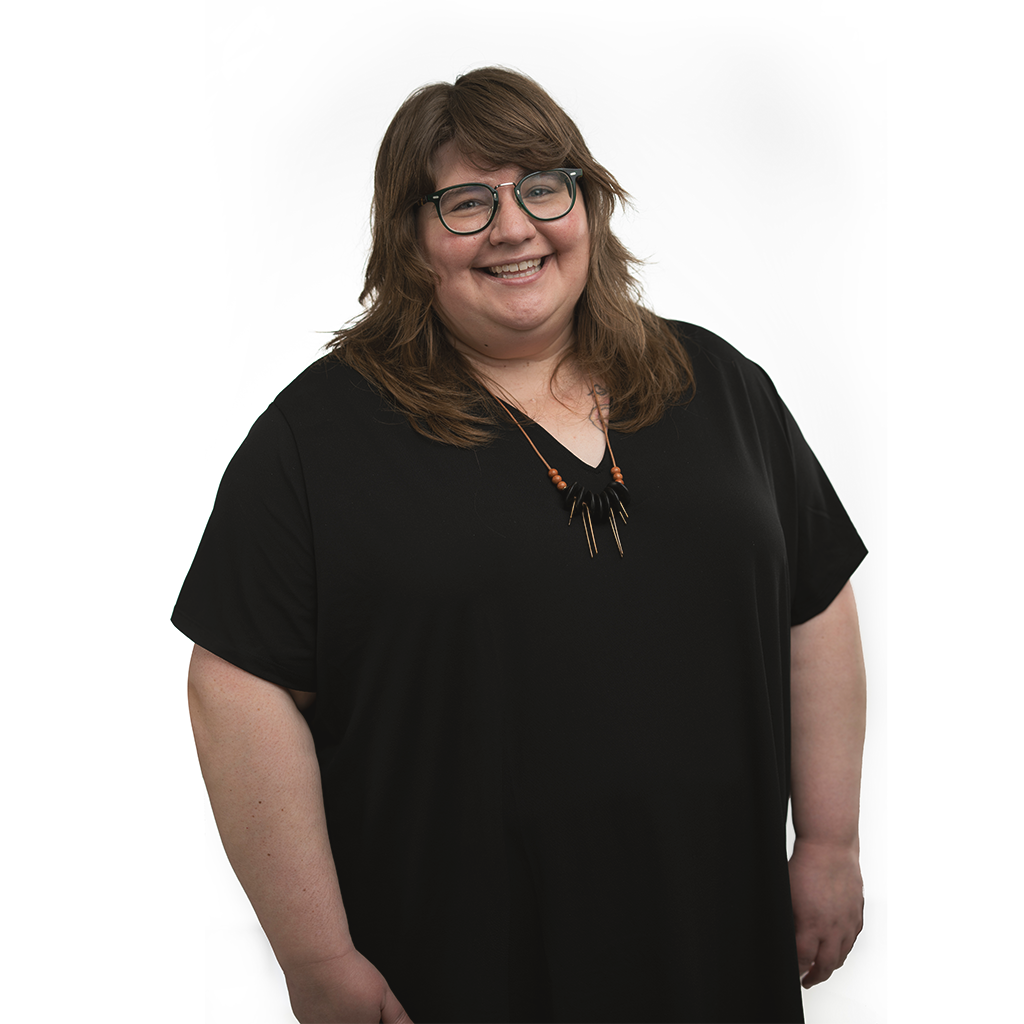 Chavie Cramer
Design Research Lead
Pronouns: she/her or they/them
Coming from a multi-disciplinary background with experience in business strategy and operations, Chavie pursued human-centered design as a catalyst for system transformation that supports physical, social, emotional, and structural equity and wellbeing. Working in healthcare prior to joining Greater Good Studio, she holds a Master of Health Administration from the University of Washington and an MA in Design focused on Design in Health from The University of Texas at Austin.
Pissed-off about: Systemic inequity and intergenerational trauma
Optimistic about: The transformational power of connection to people, place, and purpose
Inspired by: The Idle No More movement
Anthena Gore
Senior Design Researcher
Pronouns: Anthena/she/her/hers
Anthena enjoys using design research and strategy to explore social inequities, adaptive tension and future visioning. She joined Greater Good Studio as a Senior Design Researcher in 2022, drawn to design as a tool for catalytic change. Prior to joining, Anthena worked in energy, sustainability and climate action planning at the local, regional, national and international levels. Anthena holds a B.S. in Communications and Economics, a post-professional certificate in Public Interest Design from Archeworks, and certification as an Enterprise Design Thinking Practitioner from IBM. Aside from parsing through online posts to find another design/systems workshop to attend, Anthena loves being with her partner and child, traveling, doing artsy stuff and finding nuanced ways to practice grace and self-love.
Pissed-off about: White supremacy
Optimistic about: People finding their agency and living their truth
Inspired by: Revision Path, a podcast hosted by Maurice Cherry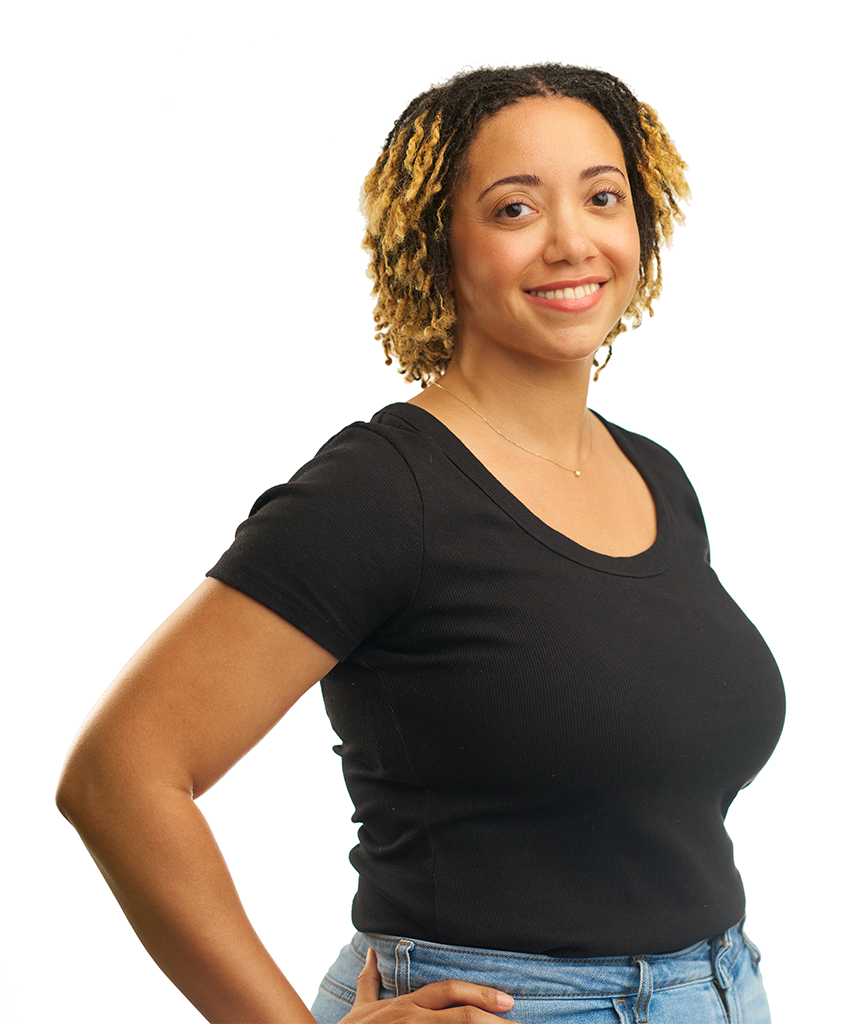 Shauntelle Hixson
Operations and Project Assistant
Pronouns: she/her/hers
Shauntelle has spent most of her career providing administrative support to companies, universities, and non-profits. She also has experience working in all aspects of video production and has always searched for ways to bring her creative energy into the administrative space. Shauntelle is drawn to the way art and design are able to connect people across racial and socioeconomic boundaries. Shauntelle holds a B.A. in Communications from Old Dominion University and a master's in Communication with a focus on Digital Media & Storytelling from Loyola University Chicago.
Pissed-off about: Racism, Redlining, and Educational Inequality
Optimistic about: The ability for people to change for the better
Inspired by: Luvvie Ajayi
Hannah Martin
Senior Designer
Pronouns: she/her/hers
Hannah is a multidisciplinary designer who loves to tackle big problems. She is an avid learner and enthusiastic participant in new cultures, communities, and experiences. She hopes to wield this passion to create compelling stories and positive change in the world through design. Before joining Greater Good Studio, she worked at a non-profit organization as a Design Research Fellow and User Experience Design Lead. She holds a bachelor's degree in Communication Design from the University of Cincinnati.
Pissed-off about: Healthcare inequities, women's and LGBTQIA+ rights being challenged
Optimistic about: Intersectional environmentalism, youth-led movements
Inspired by: The Slow Factory and Studio Ghibli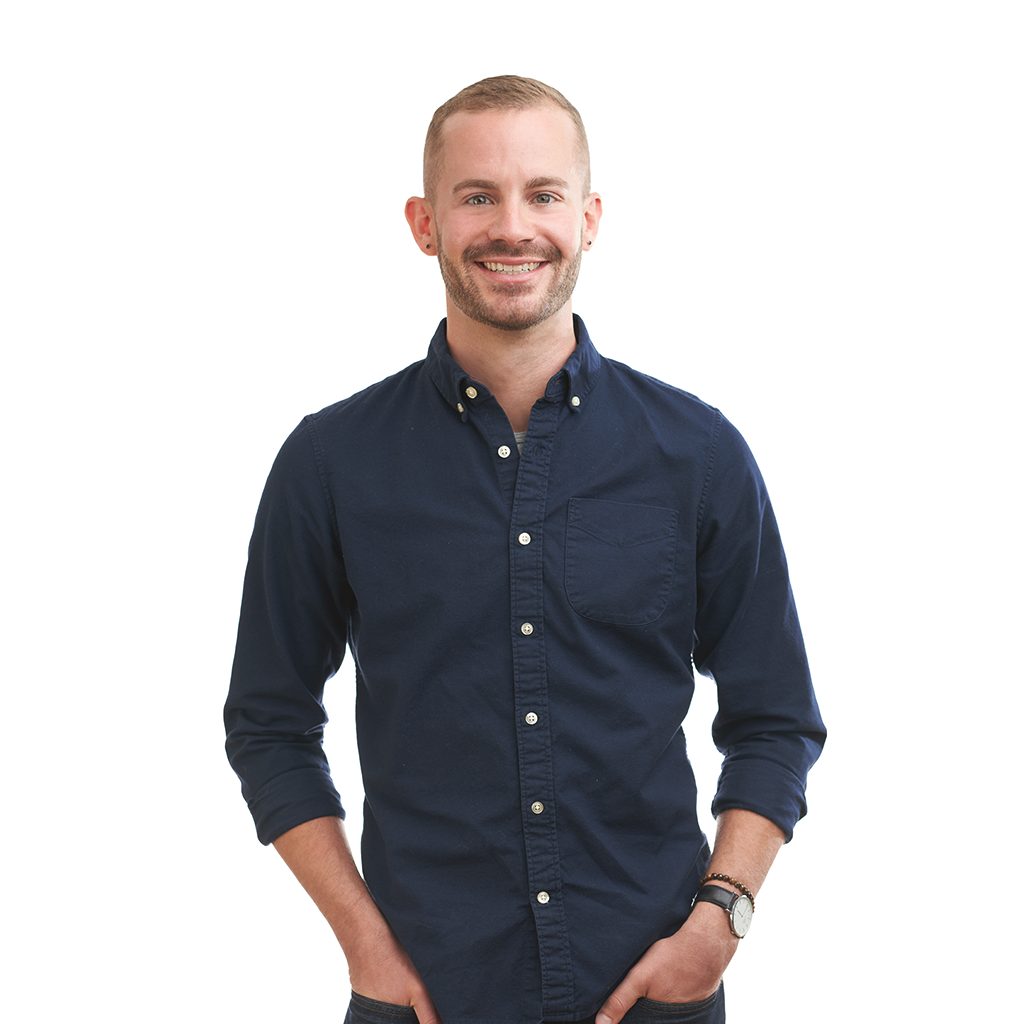 Kyle Newton
Design Lead
Pronouns: he/him/his
For Kyle, design has always been deeply rooted in critical thinking and organic creativity. He has a strong interest in people, culture and how we create meaning in the world around us. Kyle studied communication design at Washington University in St. Louis, where he began exploring how human-centered design relates to his interest in anthropological research. Before joining Greater Good Studio, he worked at a local publication firm and a design innovation firm working on a range of commercial and social challenges.
Pissed-off about: Intersectional inequities
Optimistic about: The power of empathic listening
Inspired by: The Earthseed Series by Octavia E. Butler
Ruti Prudencio
Senior Designer
Pronouns: she/her/hers
Ruti is a multi-disciplinary designer from Bolivia with a passion for human-centered design, ethnographic research and social impact. Her interest in user-centered design led her to study Interior Design at Savannah College of Art and Design (SCAD), and to explore complementary fields such as graphic design, UX, and service design. Upon graduating from SCAD, Ruti worked as a Branded Environments Designer at an architecture firm for just over three years. Ruti joined Greater Good Studio to proactively use design as a tool for social change.
Pissed-off about: Inequality of opportunity and education in developing countries
Optimistic about: Design as a catalyst for social equity
Inspired by: This clever and engaging project
Sasha Yan
Design and Research Lead
Pronouns: she/her/hers
Sasha is thrilled to apply her design and research skills in service of the social sector. As a generalist, she flexes from strategic oversight to information design and delivery, capable of leading each step from structuring research and its analysis to telling a clear story that inspires action. Previously, she was a Lead Design Strategist at Relish Works, Salesforce Ignite, and gravitytank. Sasha holds a BSBA in Marketing and a BFA in Communication Design from Washington University in St. Louis. Outside her work, Sasha is training for her callback to The Great British Bake Off, working off butter-induced calories by lifting heavy things and putting them back down, and searching for the perfect shelter dog.
Pissed-off about: The lack of empathy for others different from us
Optimistic about: Scientific and technological advances
Inspired by: The growing squad and a bold lip!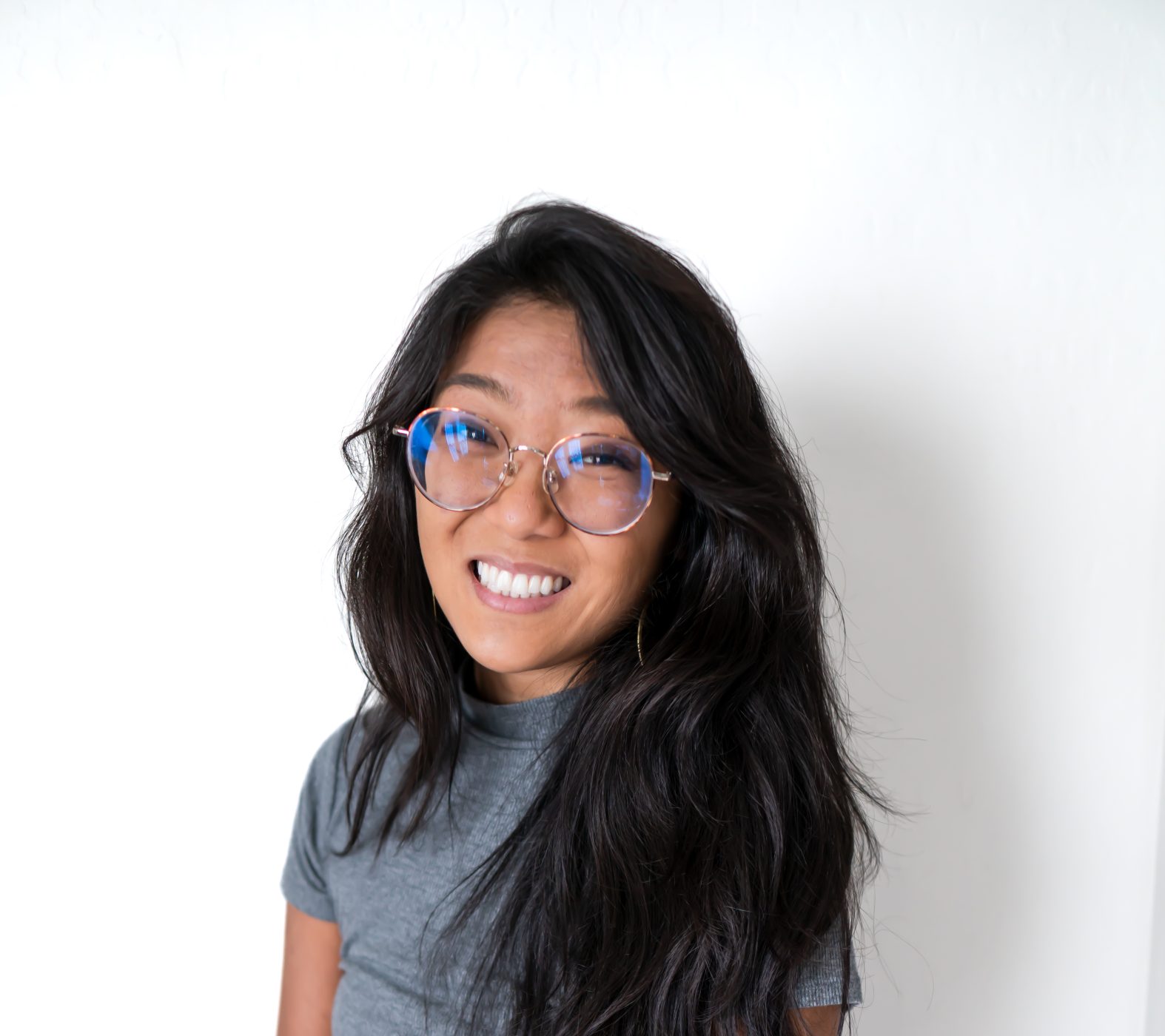 Sara Yang
Design Research Lead
Pronouns: she/her/hers
Sara's work focuses on cultivating design toward an equitable and liberatory world. She has designed locally and globally across five continents with an emphasis in education, social entrepreneurship, and the civic sector. With a background in research, product management, and design facilitation, she specializes in early-stage strategy and product development. She is passionate about cultivating community-based design education and leadership, and grateful for the opportunity at Greater Good Studio to design in relationship with place, around issues close to home.
Pissed-off about: Supremacy and myths on poverty
Optimistic about: The intersections of storytelling and intergenerational healing
Inspired by: Healing centered engagement
Life at GGS