Engaging stakeholders through a learner's perspective
Client
ReSchool Colorado is a nonprofit organization incubated within the Donnell-Kay Foundation that aims to design and launch an inspirational education system.
The ReSchool team works directly with learners, families and communities to launch new projects to address gaps in the educational ecosystem and create new, expansive learning opportunities.
Geography
Colorado
Topic Areas
Education
Youth Development
Project Types
Capacity Building
Digital & Physical Tools
The U.S. education system is not necessarily designed with learners in mind. ReSchool Colorado realized that before they could change the local system, they needed to build a community of people who could collectively envision a radically different future.
ReSchool sought a flexible, engaging and interactive way for people to grasp the many elements of their vision. This tool would need to accommodate diverse learners, divergent interests and real-world challenges.
Working with ReSchool stakeholders, we created an interactive card game to help participants explore the possibilities of unique pathways for learning, from the learner's perspective. The game serves as a communication tool to help the ReSchool team explain their vision at the level of the individual learner. By prompting discussion and individual reflection, it also helps audiences acknowledge that all sorts of experiences outside of the classroom have an impact on learning.
Our Process
Our work with the Donnell-Kay Foundation and ReSchool began with landscape research of existing experiential games that help people understand context. Realizing the tool needed to be simple enough to play in 30 minutes, but complex enough to prompt discussion and reflection, we started prototyping early in the process. We conducted a broad exploration by identifying key elements of their learning framework to become components of the game. We brought rounds of early versions for people to play and test, increasing the fidelity of the prototypes with each round, and honing the components to create a powerful story that represents one year in a student's life. Ultimately, we designed and produced the final game cards in a way that people could download, print, and cut the game to play for themselves.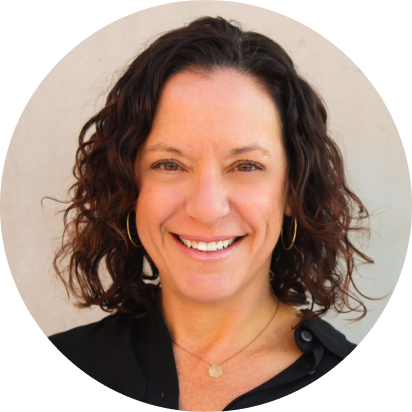 This has been such a helpful tool for communicating ReSchool's nuanced/complex ideas about modernized education systems. Playing the game builds people's empathy for today's learners. Greater Good Studio truly understood our needs and delivered a dynamic, beautiful solution that continues to yield important results.

Amy Anderson
Client & Community Outcomes
ReSchool continues to use the game to help people experience the ReSchool vision and learner-centered mindset. ReSchool's Executive Director, Amy Anderson, explains, "Participants quickly grasp the reality that youth have complex lives outside of school that we don't often acknowledge in education settings and that learning occurs everywhere." Although the game was designed to help others better understand core features of the ReSchool Colorado design, it has led to conversations about characteristics of effective learner profiles, access to community learning resources, competency-based learning strategies and the coordination of formal and informal learning environments.