Greater Good Studio advances people-centered social change.
By working alongside people who are most impacted by social inequity, we design strategies and solutions that challenge the status quo.
We envision a world where all social change efforts are inclusive and working towards equity.
Beliefs That Guide Our Work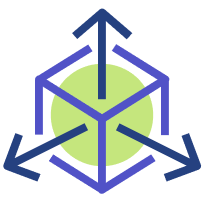 1. The status quo is unacceptable.
We know that opportunity and resources are unevenly distributed in our society, but it doesn't have to be this way. In order to disrupt systems of oppression, we must unlearn and rethink traditional approaches to design.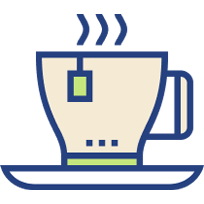 2. Lived experience matters.
The people who experience a problem firsthand are often in the best position to solve it, but typically have the least power to do so. We invest in, learn from and create space for those who have been systematically excluded, so that they can play a central role in making change.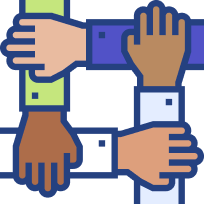 3. Design is transformative.
Design can build collective capacity and local leadership across communities. The process can restore trust in relationships and faith in the future, foster healing and inspire action. When we design together, it changes all of us.
How We Began
Meet Our Team
We are researchers, creatives, facilitators and strategists. Together, we are evolving our practice to expand the definition of "design."
Learn More