Equipping arts leaders to solve organizational challenges
with AD3 Innovation Bootcamp
Client
AD3, a funding collaborative including Alphawood Foundation, The Richard H. Driehaus Foundation, Gaylord and Dorothy Donnelley Foundation, City of Chicago Department of Cultural Affairs and Special Events.
Geography
Chicago, IL
Topic Area
Arts & Culture
Project Type
Capacity Building
Learning human-centered design can be immensely valuable for nonprofit organizations. Creatively tackling ongoing problems together is incredibly important for clarity, focus, and momentum toward the goals that matter.
Our design curriculum trains impact leaders in the design process, helping them apply human-centered design to their specific, often longstanding, organizational challenges. Along the way, they're connecting with peers and board members, discovering the power of prototyping and piloting, and relying on their deep sector knowledge in new ways.
For this project, a small group of grantmakers wanted to build the innovation capacity of the sector they serve—small nonprofit arts organizations in the Chicago area. We customized our curriculum and created Innovation Bootcamp, a 7-month program that fit the group's vision.
At the first workshop, we shared Greater Good Studio's

approach to human-centered design

, and how human-centered design could help them work on the operational issues that they cared about.

The framing workshop helped each team identify the challenge they wanted to address through the bootcamp, and also figure out the people they'd need to talk to along the way. Each organization had sent two or three staff or board members. Often, these folks were working together for the first time. The framing session made sure everyone was aligned and beginning to zero in on their goals.

Our next phase: research. Each team needed to learn about the root causes of their challenges, pinpoint resources that they had available, and understand the lived experiences of end users. One team, from The New Colony theater company, wanted to better understand why people were (or more often, weren't) traveling from neighborhoods outside their immediate area to see performances. During the research phase, they interviewed audience members who'd made the trip.

During the synthesis phase, each team looked back at its research, wrote down what they saw or heard, identified patterns in behavior, and started to ask a classic design thinking question: "How might we…?"

Next, we worked on ideas. Teams sketched their concepts, prioritizing quantity over quality. They brainstormed in groups and created the first seeds of the ideas which they would later prototype and pilot. For example, cohort member Haymarket Opera Company sketched the concept of hosting an intimate "house concert" event as a way to engage audience members. The New Colony sketched the concept of a "welcome note" and coupon that would encourage word-of-mouth promotion from audience members to their friends.

Next came prototyping. Each team made something tangible, built multiple versions, and tested their prototypes with users. The New Colony tested different formats and content for the welcome note concept. A great side note: although these design skills were beginning to pay off in our Innovation Bootcamp, some organizations were already using them back at home base. For example, cohort member Free Street Theater prototyped a new lobby using what they learned.

During the piloting phase, teams brought their concepts into the real world. The New Colony used a professionally-designed version of the welcome note at their next performance, and Haymarket Opera held a house concert and created a video trailer of their next show.
Project Outputs
Tools
We organized years worth of workshop facilitation experience into a cohesive and holistic human-centered design curriculum for adult learners, complete with presentations, worksheets and posters. Each team received their own workbook to keep track of lessons and materials.
Learning Experiences
We facilitated a series of 6 workshops, with interspersed homework assignments and team coaching sessions. The coaching sessions ensured that each team was on track, feeling at ease with the lessons they were learning and applying.
Programs
The bootcamp culminated in a public share-out where members of the arts community gathered for a presentation and panel discussion. In this way, learnings from each cohort could be shared with a much broader network.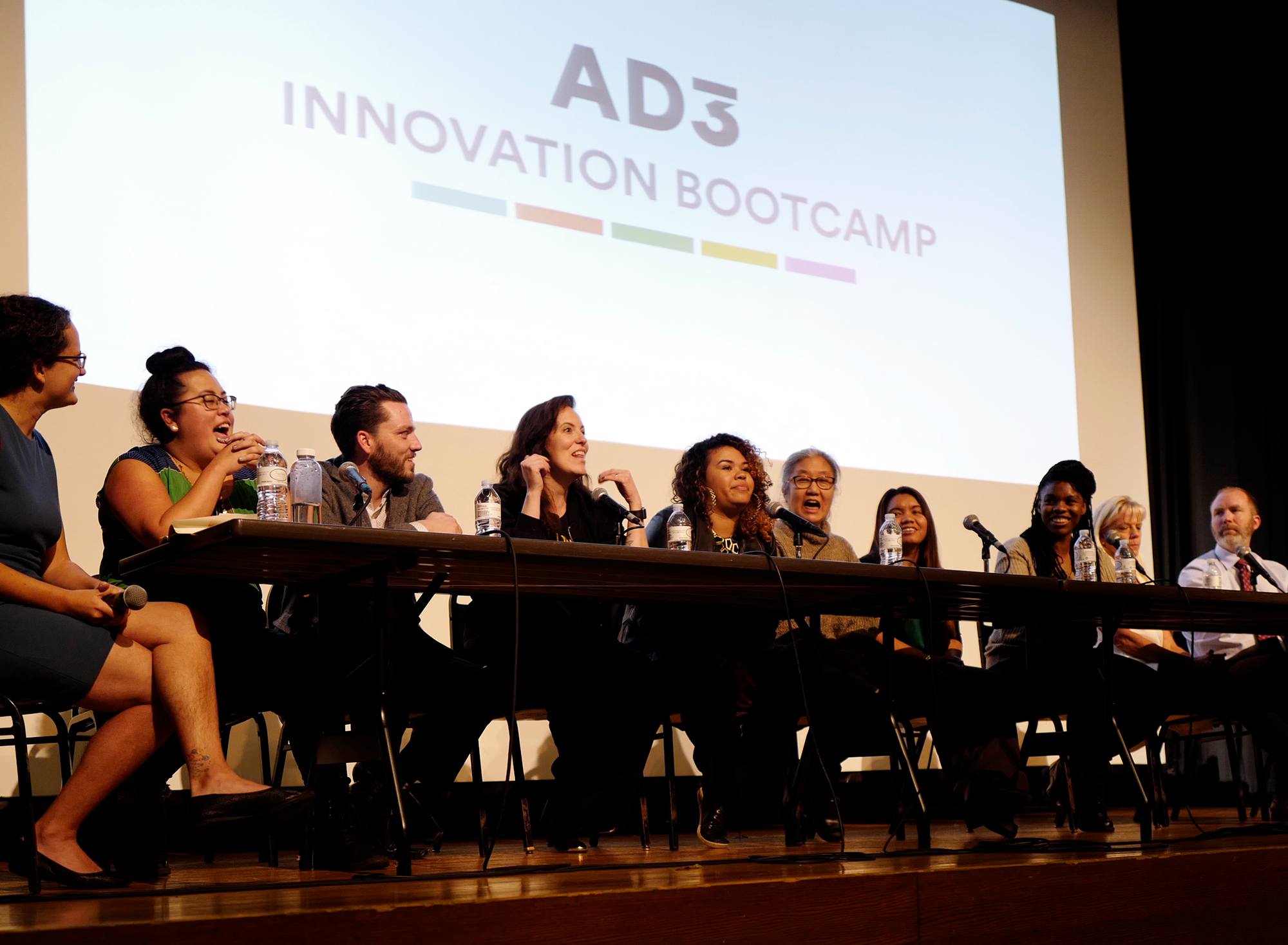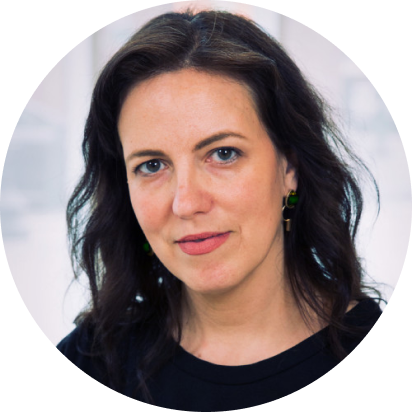 It's not teaching you to fix one problem, it's teaching you a set of tools that you could use to solve any problem.

Coya Paz
Client & Community Outcomes
Mindsets
By the end of the seven months, we heard a lot of powerful reflection about how these organizations were thinking in new ways. Caroline O'Boyle of Free Street Theater said, "We often thought we knew the answer. We often thought we knew the question. This process has taught us not to make assumptions about either. This process has really allowed us to dislodge some preconceived notions."
Behaviors
Evan Linder of the New Colony said, "This process taught us to see problems ahead of time, and be excited about coming up with many different solutions." Although each organization solved a different challenge, the human-centered design process was the heart of each transformation. And Free Street Theater, for its part, has a new office supply in its budget: "I've noticed we've adopted the methodology introduced in this program. Now we do interviews and prototypes… now we have Post-Its everywhere." (Sorry, Free Street!)
Culture
Overall, our adaptable curriculum created a supportive framework for small nonprofit arts organizations—traditionally weighed down by chronic administrative troubles—to begin moving forward. Artists learned to apply their creative thinking to deeply entrenched operational issues, and the cohort learned from each other about facing some longstanding common challenges.