Creating continuity between school and home for children with autism
Client
Infiniteach is a mission-driven tech company that develops accessibility solutions to help children with autism build skills, learn and grow.
Geography
Chicago, IL
Topic Areas
Health
Youth Development
Project Types
Digital & Physical Tools
iPads have become revolutionary learning tools for the 1 in 68 children diagnosed with autism spectrum disorders. These kids often feel more comfortable with screens than people. And children with autism often struggle with generalizing a skill—if they learn it in one place, such as a therapist's office, they can have a hard time recalling it anywhere other than that therapist's office.
In partnership with Infiniteach, a social enterprise focused on autism education, we designed an app to help bridge this literal gap in learning. Along the way, our work built a strategy for stronger bridges between all the members of a child's team, including parents, teachers and therapists.
During ethnographic interviews in homes, we saw parents spending a lot of time creating and customizing learning tools for their children. They also told us they wanted to know more about what their kids were doing in school, and even wished for homework to keep their child occupied and enhance their development.

We also shadowed special education teachers in their classrooms. Teachers too spent a lot of time creating and customizing learning tools for their students, and they struggled to communicate progress effectively to parents. However, very few had any semblance of a curriculum, and what resources they had did not include or require homework.

Based on the research, our team sketched a wide range of ideas for app features, and started refining with feedback from the client.

We explored different visual brand directions with the client team, building on the values we had learned about through research with them and their community.

Our design team narrowed to a final logo and set of visual brand guidelines, including color palette, social media icons, fonts, business cards, imagery and website template.
Project Outputs
Tools
The app we designed allows teachers to "send" homework home virtually, and parents to "send" it back. If both parties have iPads (which was much more common than we expected), this enables students to experience continuity of learning, where the same skills are practiced in multiple environments. In turn, students generalize and internalize these skills.
Strategies
The strategy for the Skill Champ iPad app came together around the concept of "continuity of learning." With one tool, teachers and parents could customize activities, track progress and communicate homework, from school to home and back.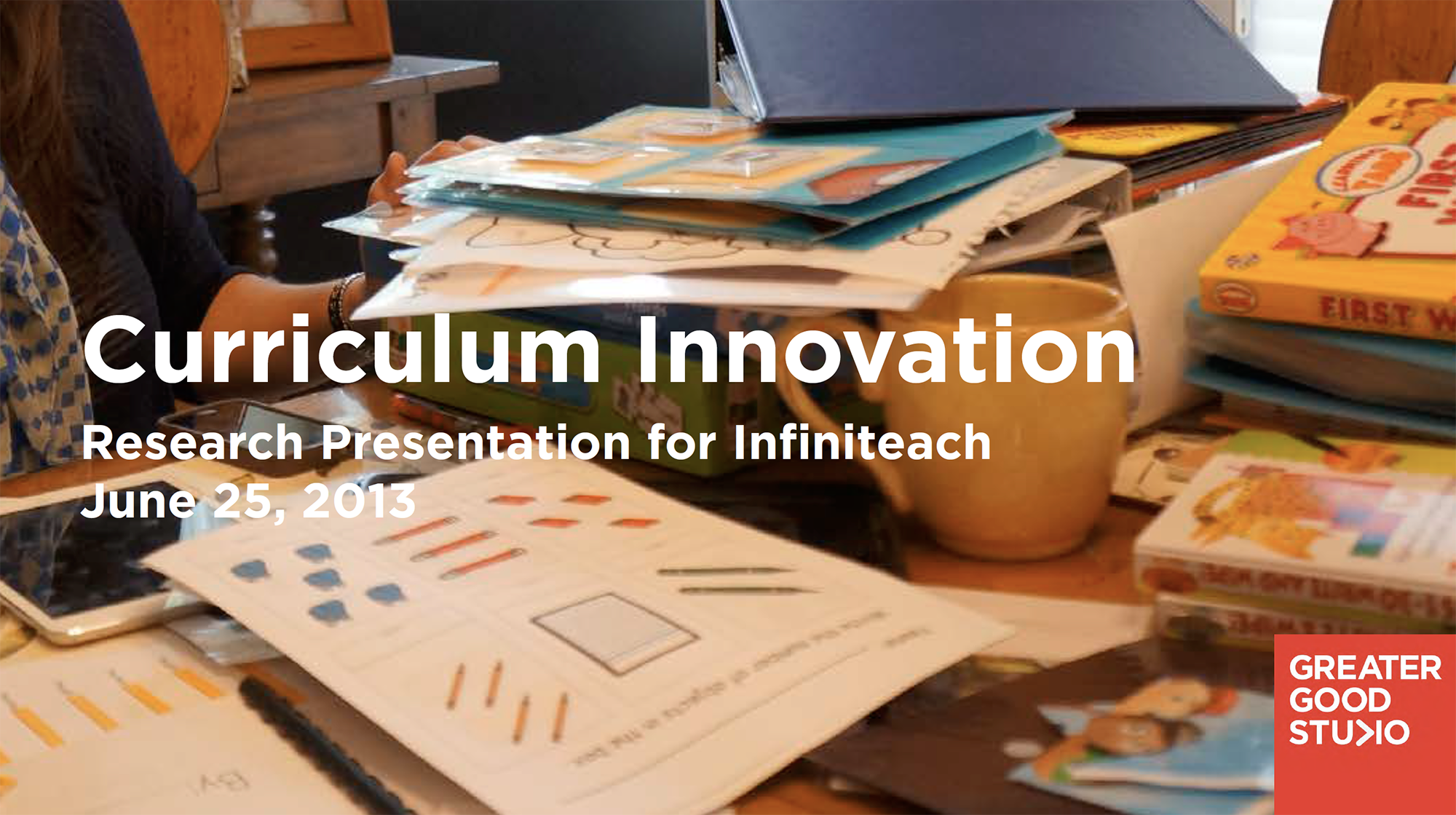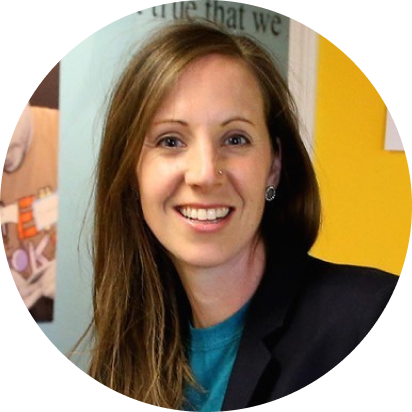 Greater Good Studio not only designed our first app, they reframed our company's strategy based on the unmet needs of students, parents and teachers.

Katie Hench
Client & Community Outcomes
Mindsets
An important goal for the app was to build a team mentality among the group of adults who care for a child with autism. When these adults are not aligned, they can unintentionally slow a student's learning, but when they are communicating clearly about a child's goals, they can all support that child much better.
Behaviors
By 2015, Skill Champ had been downloaded over 5,800 times. The app helps kids with autism learn ten early academic skills, including number matching and object sorting. It takes advantage of the visual strengths of children with autism, and incorporates errorless learning, a best practice for their unique learning profile.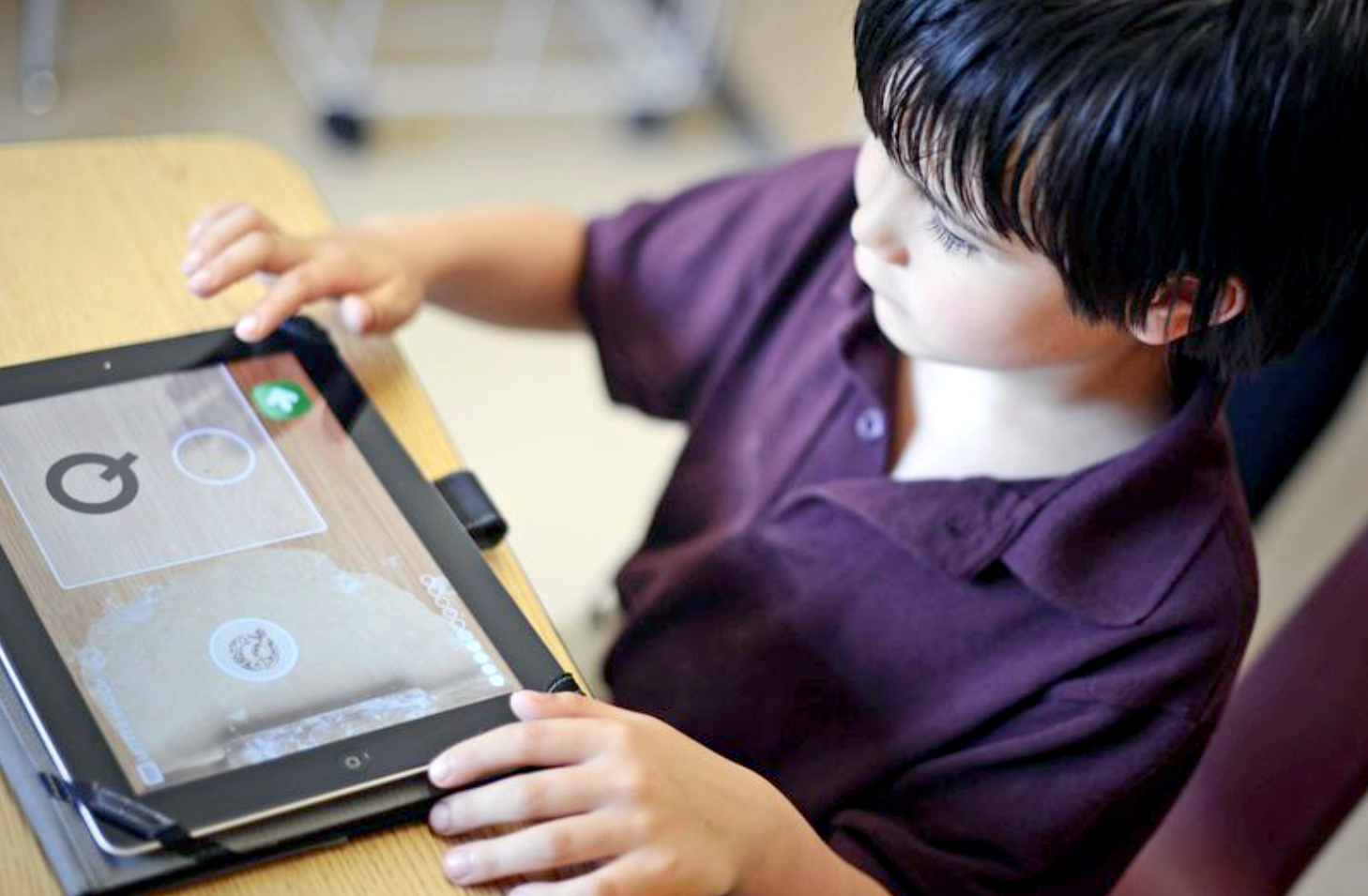 Culture
We developed Skill Champ when Infiniteach was still a startup. Based on our research findings, they shifted their company strategy to make continuity of learning a core element of their value proposition. The organization continues to thrive with these values at the center. They have since diversified to focus more broadly on developing products that encompass all skills necessary for success in adulthood, including job readiness and daily living skills, as well as social and communication skills.