Elevating the voices of older adults in California's Master Plan for Aging
Client
The SCAN Foundation is an independent public charity working to advance a coordinated and easily navigated system of high-quality services for older adults that preserve dignity and independence.
Geography
California
Topic Areas
Community Development
Economic Inclusion
Health
Project Types
Communications
Public Policy
California's 65+ population is predicted to exceed 8.6 million by 2030, raising questions as to the state's preparedness to support older adults to age with dignity, choice, and independence.
The SCAN Foundation (TSF) is a vocal champion of policies and programs that advance the needs of older adults throughout the state. After successfully getting California's governor to commit to developing a Master Plan for Aging, TSF wanted to ensure that those impacted—older adults and their care teams—had a voice in the policy design process.
We conducted half-day ethnographic research sessions with over 20 older adults and people with disabilities to understand the activities, behaviors, needs and assets related to their long-term care and quality of life. Observations included home tours, caregiver visits, provider appointments, and other "day-in-the-life" activities.

To ensure we learned from a broad cross-section of individuals, we worked closely with local service providers throughout the state to engage individuals living in rural, suburban, and urban communities, who fit a wide range of diversity criteria, including racial/ethnic background, income level, housing status, and disability status.

During these sessions, we encountered and learned from numerous social service providers, volunteers, family members and friends who supported older adults and people with disabilities.

We facilitated five community design workshops throughout the state that were attended by a range of stakeholders, including older adults, people with disabilities, social service providers, policymakers, elected officials, and, of course, our research participants.

We shared our findings with a

multimedia presentation

that included short videos from research, and invited attendees to brainstorm ideas in response to challenges.

Attendees generated thousands of concepts about how to improve the experience of aging for older adults.

We presented the input we gathered at the 2019 California Master Plan for Aging Forum and placed older adults at the center of the conversations through a panel discussion with them. We also designed banners with their photos and quotes, and created postcards for each research participant that highlighted their experience.

Our team synthesized concepts developed at the workshops into overarching strategies. The concepts range from policies, services, and projects to more tactical tools and give inspiration for advancing the higher-level strategy.

We distilled our learnings and ideas generated by stakeholders into an organized and cohesive set of recommendations that were presented to Governor Newsom in the fall of 2019.
Project Outputs
Tools
Throughout the process we generated communication tools that continue to be used by TSF and other organizations throughout the state to generate and sustain conversations that are centered around the experiences of older adults and people with disabilities.
Through videos we were able to share on-the-ground stories from a range of older adults and people with disabilities. They covered three areas of insights: Physical Environment, Supportive Services, and Social and Emotional Well-being.

Strategies
We developed a final set of recommendations, which contained Master Plan for Aging principles, strategies, and a set of concepts broken out by policies, programs, and tools to improve the physical environment, supportive services, and social and emotional well-being of older adults and people with disabilities. These recommendations were submitted to Governor Newsom's administration for consideration to be included in the California Master Plan for Aging. The full report can be downloaded here.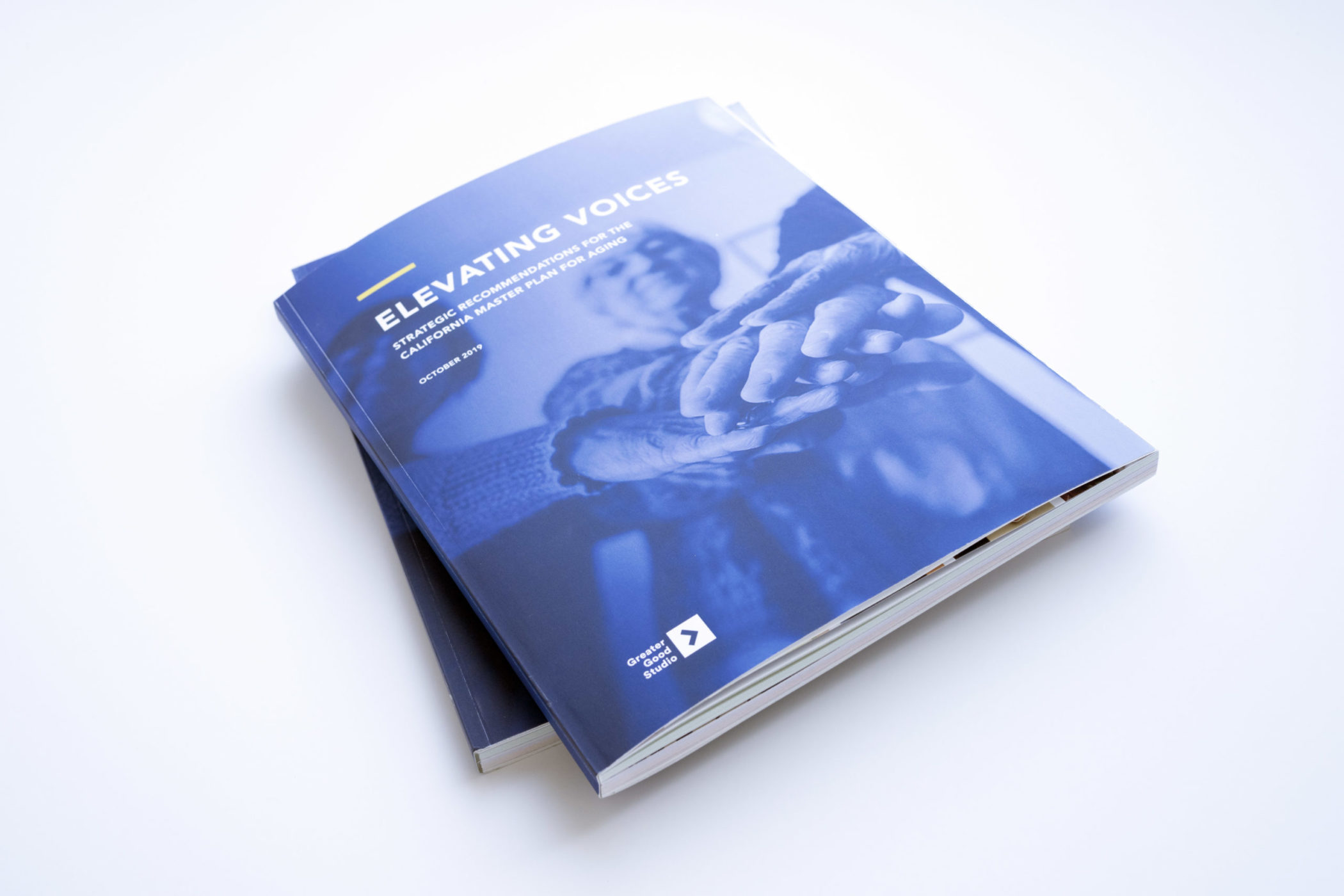 This process isn't typically how policies are developed, but this is exactly how policies should be made!

Kali Peterson
Client & Community Outcomes
Reframed the conversation
Based on feedback from workshop participants, we know that, while many service providers are deeply knowledgeable of issues related to aging, it was a very different experience to put older adults and people with disabilities at the center of this conversation. This allowed them to consider challenges from a fresh angle and think more holistically about solutions, in a collaborative way.
Built relationships
The community design workshops have served as spaces for generating new, productive connections between workshop attendees. We saw social service providers from neighboring communities connect and discuss resources, and we saw older adults and people with disabilities connect with healthcare professionals to learn more about their options.
Generated momentum
A number of older adults, people with disabilities, and service providers requested to share and use our materials with other organizations they are a part of, recognizing their value as tools for starting solutions-oriented conversations. With these efforts and others, the larger conversation around aging in California is shifting to be more forward-thinking and asset-based.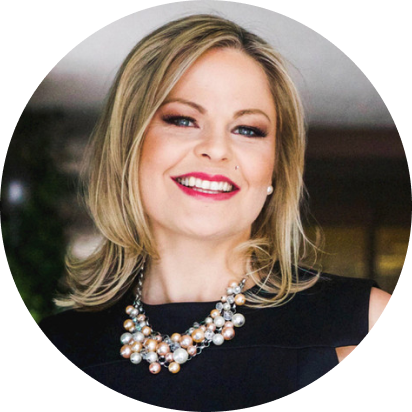 We are just honored to be a part of this work… When we're working with policymakers and we want to point to examples, we can point to the report.

Brandi Orton