For policymakers, school food is a major battleground. As designers, we knew we could bring something different to the conversation. We were challenged to redesign a cafeteria that saw tons of kids go without finishing their meals, despite serving the best food in the city.
With a grant from the Motorola Solutions Foundation and alongside a team of students from the School of the Art Institute of Chicago, we created a community-driven research and design project to reimagine the school food experience.
Project Outputs
Programs
In two rounds of testing, we prototyped a new food service model that had lunchroom attendants bringing food directly to children, in an effort to reduce time wasted in line and give kids greater ability to choose their food.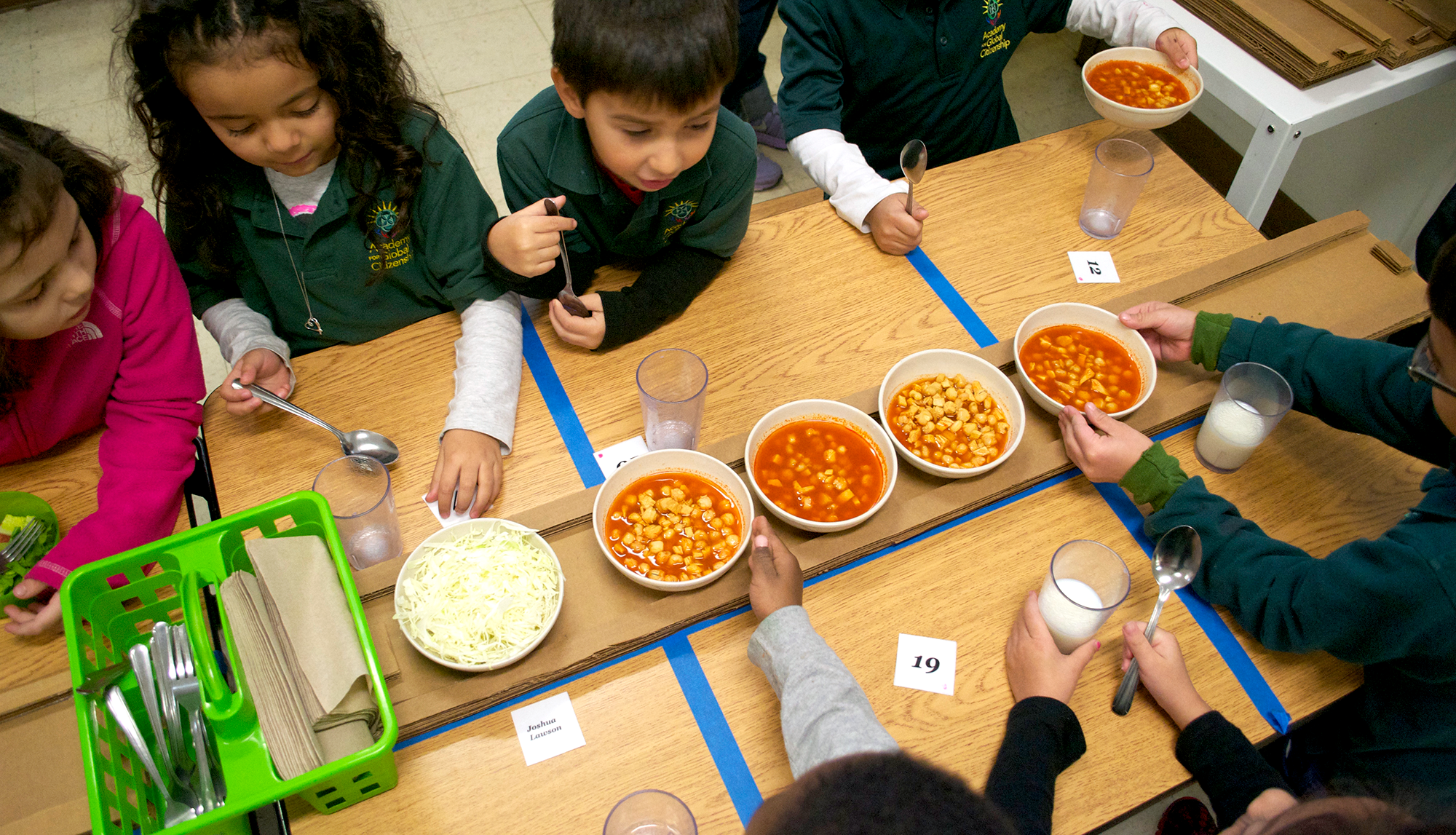 Tools
The program required some new tools, including trays that would fit the long cafeteria tables and bowls that were easy for kids to carry and would fit in the school's commercial dishwasher. For our pilot, we constructed basic trays and sourced bowls from IKEA.

This project helped us literally see the world from a child's point of view."
Client & Community Outcomes
Mindsets
During our five-day test with 50 students, kids told us how much they loved the new service. A new course every 5 minutes kept them interested in what was coming next, and the ability to take time to choose each dish made them happier with their choices overall.
Behaviors
To determine whether this effectively reduced food waste, we weighed and photographed each student's leftovers before and after this intervention. We saw a 13% increase in vegetable consumption! They also ate more food overall and consumed more balanced meals with less fuss.
Special thanks to our incredible student design team at the School of the Art Institute of Chicago: Kristen Campbell Hansen, Hsi Chen, Janice Cho, David Evancho, Tamara Novikova Andreevna, Meghan Quinn and Eli Sidman.
Watch Sara Cantor Aye present this project at the Interaction conference: